Based on the latest uncooled IR sensitive technology and continuously IR optical zoom.

User could get a best imaging details with
384
*
288
/640*512 resolution uncooled FPA sensor, advanced digital circuit and image processing algorithm.

Special design of 5X optical zooming lens have detection distance 16km, suit for both seeking and watching.

One integral aluminum alloy housing make sure the camera works well outdoor.
Application:
Oilfield safety, railway&freeway security, river&airport security, forest fire prevention, city safety.

Feature
1.

NETD 50mk enhance the imaging details even in foggy/rainy/snowy weather.
2.
Special AS optical zooming lens and 3CAM high-precision optomechanical design suit for both large-scale seeking and long-distance watching.
3.
Non-uniform image correction technology, stable working temperature without TEC, good image uniformity and dynamic range. SDE digital image processing, no image noise, 10 pseudo color image and B/W, B/W inverse.
4.
One integral aluminum alloy housing, weatherproof IP 66, waterproof, anti-dust.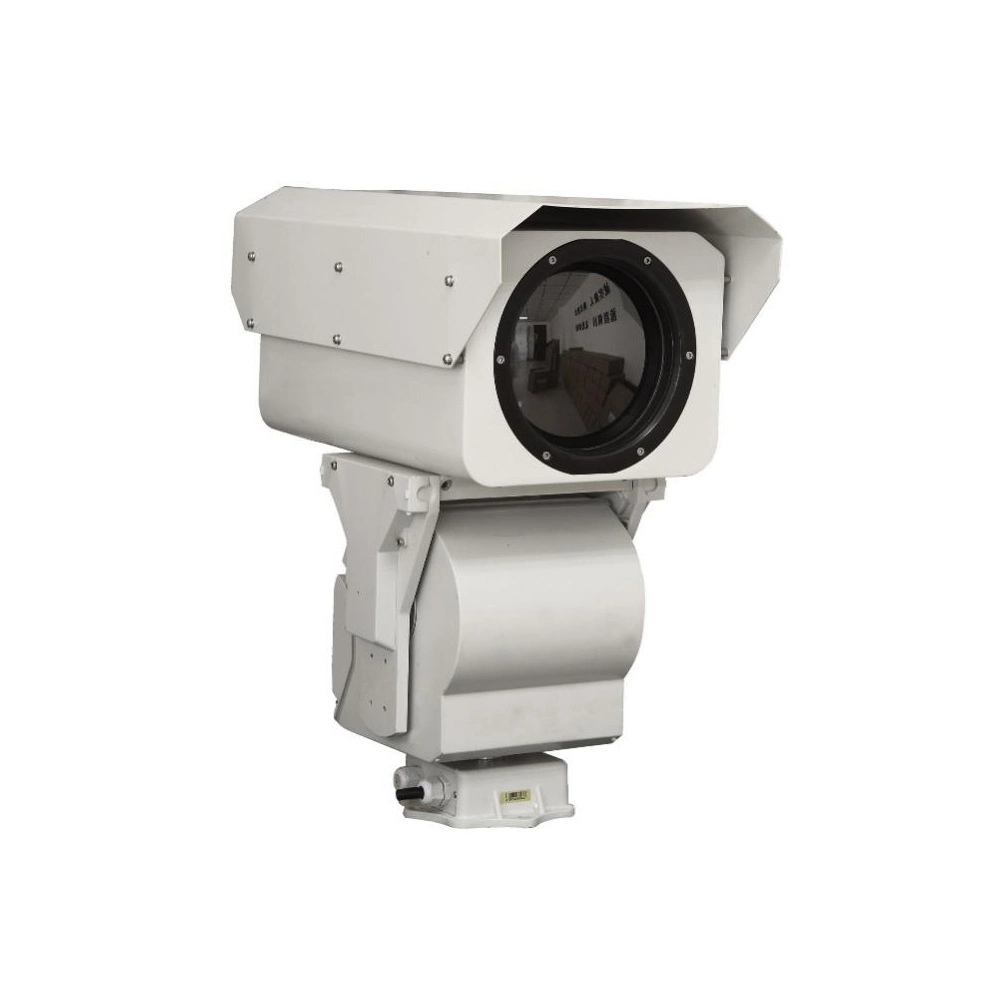 Technical specification
Model
CQ4307IP

Detection

Vehicle: 6500m




Human: 2500m

Identification

Vehicle: 1800m




Human: 700m

Sensor

5th generation UFPA sensor

Resolution

384

*

288

pixel (640*512 optional)

Spectral

7.5~14μm

NETD

50mK(@25

ºC

F1.0)

Focal length

25~75mm

FOV(H)

13°~4.3°

IFOV

0.22~0.68mrad

Lens control

Motorized zoom and focus(optional auto focus)

Image processing

1. Stable operational temperature without TEC, starting time less than 4 seconds




2. SDE digital image processing




3. 10 pseudo color and B/W, B/W inverse




4. AGC




5. 2X digital amplification

Housing

1. Material:High strength aluminum alloy shell,waterproof seal,To avoid the growth of mold and moisture generated


2.

Structure:Integrated single-window design


3.

Surface coating:PTA three-resistance coating,

Seawater corrosion resistance


4.

Interface:Aviation waterproof plug

PT(optional)

1. Duty

:

20kg

/30kg


2.

Rotation: Pan: 0~355°, Tilt: -60~+10°




3. Rotation speed: Pan: 9°/S, Tilt: 4°/S




4. Preset 32(

Optional variable speed PT

)

Interface

1. R

J45




2. Remote OSD setting




3. PAL/NTSC video output




4. AC24V ( DC12V optional)




5. Waterproof connector

Environment

1. Operating temperature

:-25ºC~+55ºC(-40ºC

optional

)




2. Storage temperature

:-35ºC~+75ºC


3.

Humidity

:<90%




4. In

gress

protection:IP66