HP-TC4519-S Long-Range Zoom T
hermal Camera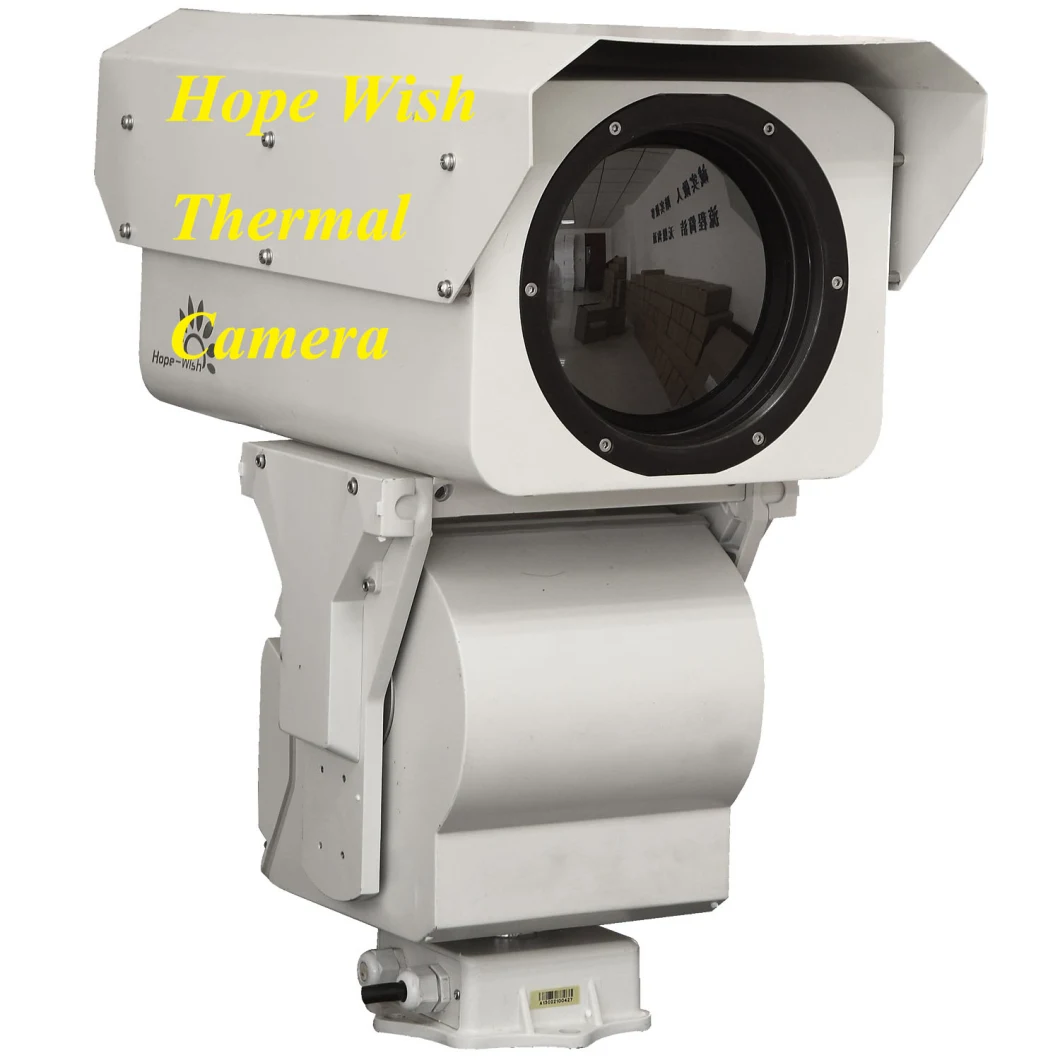 Introduction
TC45 series long range thermal imaging camera
is based on the latest uncooled IR sensitive technology and continuously IR optical zoom. User could get a best imaging details with 336*256/640*512 resolution uncooled FPA sensor, advanced digital circuit and image processing algorithm. Special design of 5X optical zooming lens have detection distance 16km, suit for both seeking and watching. One integral aluminum alloy housing make sure the camera works well outdoor.
TC45 series thermal camera integrate high sensitive FPA sensor, electronic and optical systems, could penetrate fog/dirt/rain/snow and image 24 hours.
Feature
1. NETD 50mk enhance the imaging details even in foggy/rainy/snowy weather.
2. Special AS optical zooming lens and 3CAM high-precision optomechanical design suit for both large-scale seeking and long-distance watching.
3. Non-uniform image correction technology, stable working temperature without TEC, good image uniformity and dynamic range. SDE digital image processing, no image noise, 10 pseudo color image and B/W, B/W inverse.
4. One integral aluminum alloy housing, weatherproof IP 66, waterproof, anti-dust.
Application
Oilfield safety, railway&freeway security, river&airport security, forest fire prevention, city safety.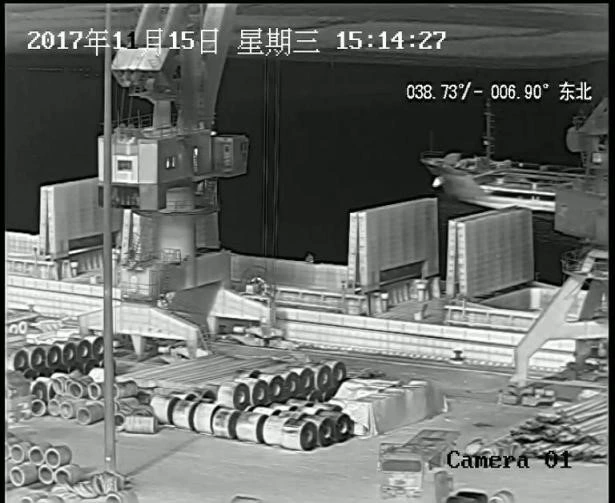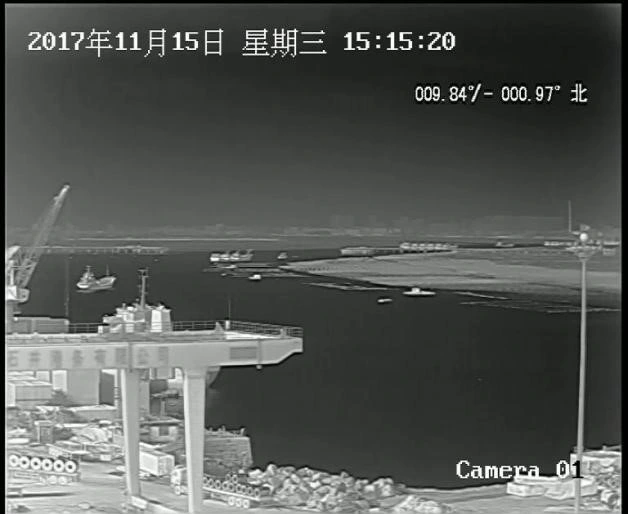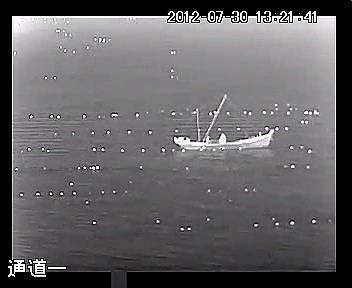 Technical specification
Model
TC4519-S

Detection

Vehicle: 16400m Human: 5800m

Recognition

Vehicle: 4200m Human: 1600m

Sensor

1. Detector:5th generation UFPA Vox Detector

2. Resolution:336×256,(640X512 optional)

3. NETD:50mK(@25ºC F1.0)
4. Spectral range:7.5~14μm

NETD

50mK(@25ºC F1.0)

Focal length

1. Length: 38~190mm




2. FOV

:

9.5°×7.2°~1.9°×1.4°

Lens control

Electric zoom and focus(option auto focus)

Image processing

1. stable operational temperature, starting time less than 4 seconds
2. SDE digital image processing
3. 10 pseudo color and B/W, B/W inverse
4. AGC
5. 2X digital amplification

PTZ(optional)

1. Load

:

30kg




2.

Angle

:

pan 0

~

360°

,

tilt -60°

~

+10°




3.

Speed

:

pan: 9°/S, tilt: 4°/S


4.

Preset 32(Optional variable speed PTZ)

Interface

1. RS-485(PELCO D protocol, baud rate 2400bps), RS-232(option)


2. Remote OSD setting
3. PAL/NTSC video output
4. AC24V( DC12V option)
5. Waterproof connector

Environment indicator

1. One integral aluminum alloy housing




2. Operational temperature: -35°~55°(-45° option )




3. Power consumption: common 8W, peak 36W(exclude PTZ consumption)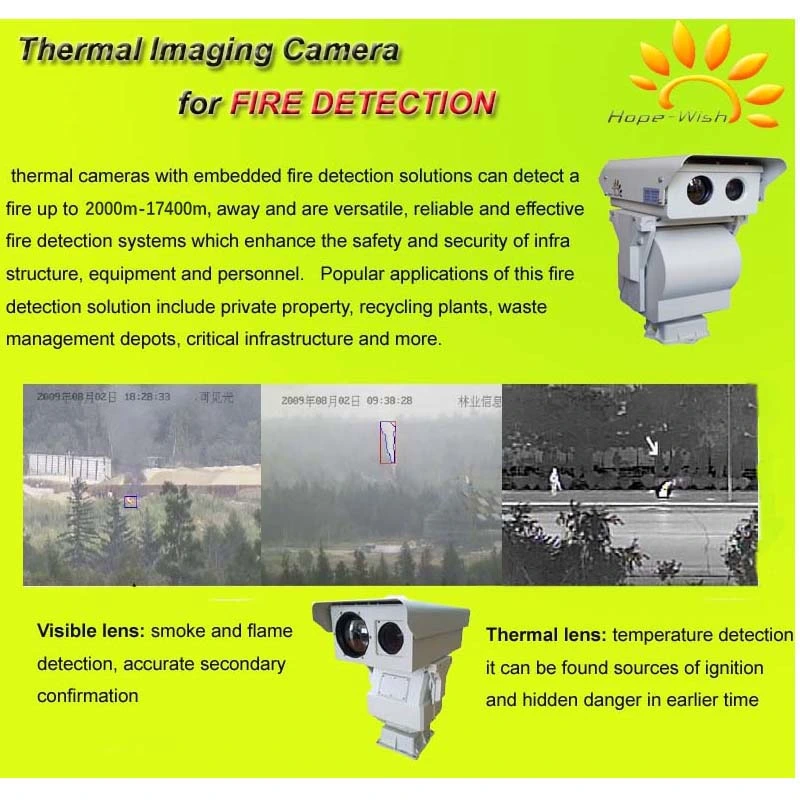 About us
Hope Wish Photoelectronic Techology Co.,ltd is located at the national high-tech industry base-- Jinan Science Park. With independent core technology of thermal imaging and laser infrared imaging, we are specialized at manufacturing night vision camera & system solution. The company devote to night vision field and related technologyto supply best products & service to customers worldwide.

The company always try to supply our positive and rersponsible employees with a better stage as they are base of company long-term development. Therefore the company simple and friendly managent method to create a happy working environment, and appreciate honesty and resopnsibility to progress the quality of both products & service.

The company holds a group of high-educated R&D expert and experienced seller, we have succsssfully developed laser infrared camera, thermal imaging camera, laser inspection system for China high-speed railway, automatic photoelectronic camera, distance measurement equipment etc. Our products have been worldwide used in military, railway, freeway, airport, city security, forest fire prevention, flight management and oil field. The company will keep exploring further market, paying attention to photoelectronic technology and doing all what we could to be a global photoelectronic equipment and system supplier.