KWT-X6L Drone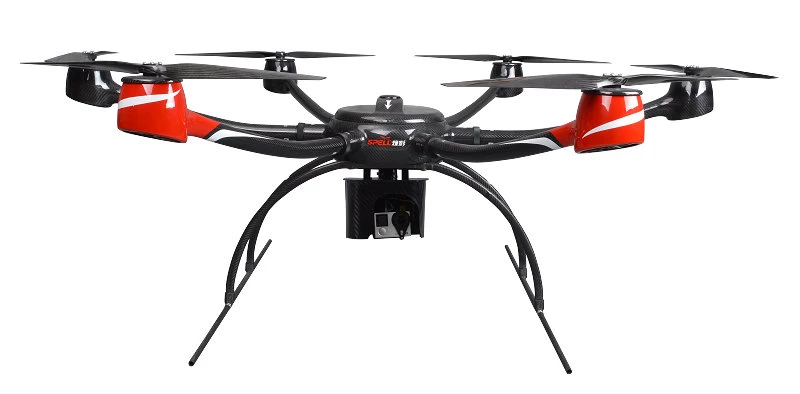 Product Features
Carbon fiber integrated molding with high rigidity and

light weight; supports more than 65 minutes flight time with 0.5KG Gopro Camera.

Innovative upturned arm design for flying stability and

strength, ensuring wind tolerance up to 14 m/s.

Able to fly at elevation of 5000m (16500 ft).

Full HD 1080i/P real time video transmission.

Detachable structure, get ready to fly within 5 minutes.

Highly integrated rainproof gimbal unit with good rain

performance.

Intelligent flying control system, supports manual

precision control and autonomous flight.

Technical Parameters
Diagonal wheelbase
1600 mm
Standard take-off weight
9.8 kg
Max take-off weight
14.4 kg
Max payload weight
≥5 kg
Flight time
≥65 min (@9.8kg)
Wind loading rating
14 m/s
Max flight speed
15 m/s
Relative flight speed
1000 m
Max working altitude
5000 m
GPS position accuracy
vertical: ±1.5 m
horizontal: ±2 m
Remote control distance
7 km(up to the environment)
GS control distance
10 km
Center Frame Packing Case Dimensions
1150 x 440 x 500 mm
Frame Arm Packing Case Dimensions
1120 x 540 x 380 mm

Tenfold Times HD Optical Zoom camera
Technical parameters
Parameter name
Parameter index
Working voltage
DC 12±0.5V
Working current
250mA
Work environment temp
-20

ºC

~50

ºC

Controllable rotational range
pitch angle: -100~+45°
Pointing: -240~+240°
Posture control accuracy
±0.02°
Sensor
4 mega-pixel camera( Effective pixel)
1/3 colorful CMOS 4( 2688*1520 pixel)
Len
10 times optical zoom
Quick focus
Focus time

<

1.5 s
Video storage mode
MOV
Transmitter frequency
328~352MHz/ 560~700MHz( Customizable)
Image clearness
HD1080i/p
Image delay
Lowest 260ms
Storage card
Max support 32G
Weight
≤8kg
Dimension
154mm*154mm*195mm
Integrated Ground Station System SPELL-IG
The Integrated ground station system is a multi-function system integrated with high-definition image receiving & display, data transmission link and multi-function ground station. Using the SPELL series, aircraft can easily achieve FPV flight and control.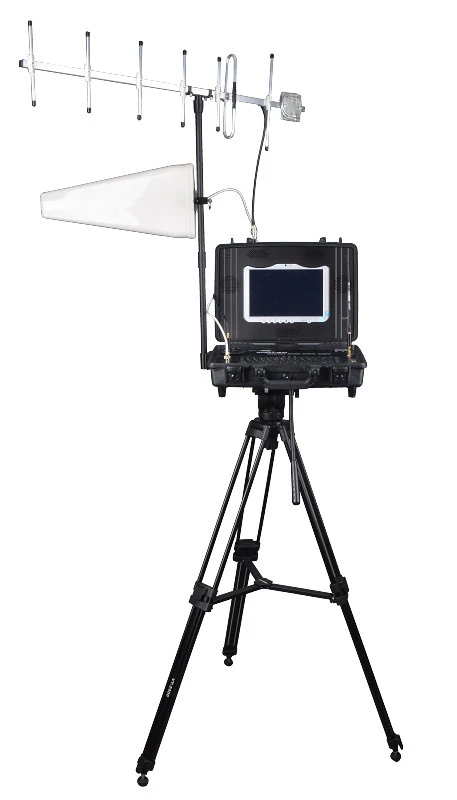 Features
1. Ground station system using Intel i5 processor,
powerful performance and smooth operation;
2. High-luminance screen, low reflectivity, visible in direct
sunlight without the need for lens hood;
3. Features track ball keyboard and high-precision electromagnetic stylus, easy operation;
4. Built-in 900 MHz radio module with automatic frequency hopping, effectively avoids interference;
5. Simultaneous airborne HD transmitter image receiving
and screen display;
6. HDMI video output, external connection with large screen display;
7. Local video recording;
8. Portable suitcase structure, equipped with tripod, small size and simple packing & transportation;
9. High-gain antennas for longer distance image and data transmission; easy to control.
Technical Parameters
Model

Whole Machine

Ground station board

CPU




Intel I5

Storage

8GB

Digital radio

Frequency range

FH 902-928 MHz

Power output

≤

1W

Receiving sensitivity

≤-98 dBm @115200bps

Bit rate

115200 bps

Image receiving

Frequency range

170 MHz-860 MHz

Rx sensitivity

≤-

92

dBm @8 Mbps




≤-

98

dBm @2 Mbps

Bandwidth

2/4/6/7/8 MHz optional

Output interface

USB

2 Unit

HDMI

1 Unit

Display screen

10.1-inch LCD

Anti Glare Screen

Battery time

>2 HRS

Operating environment

-20° ~ 70°
Packing for reference