PTZOptic HDMI SDI IP Output NDI 12x 20X 30x Zoom NDI Video Conference PTZ Camera

Best PTZ or Network-Controlled Camera 12x, 20x, 30x SDI or USB3.0 port.

This SDI is a 1080P cameras are equipped with a Panasonic CMOS sensor combined with a TAMRON high-quality glass lens with 12x/20x/30x optical zoom. Control these cameras over RS232/485 with any third party controller that supports Visca, Pelco-P/D protocols.
Key Features
Sensor: 1/2.7" CMOS, 207MP
Video Format: Full HD1080P60
Zoom: 12x/20x/30x Optical
Output: 3G-SDI, HDMI, IP
Protocol: VISCA, PELCO-D/P
Horizontal Field of View: 60.7°
Presets: 255

Functionality
H.265 Support
The first H.265 encoding support conference video camera in the world, enabling full HD 1080p video stream by ultra-low bandwidth.
1080P Full HD
Apply Panasonic's 1/2.7 inch, 2.07 million effective pixels high quality HD CMOS sensor, can reach maximum 1920 x 1080 high resolution and achieve quality image.
Ultra-high Frame Rate
The output frame rate up to 60fps in 1080P.
AAC Audio Encoding
Support AAC audio encoding, better sound quality and smaller bandwidth.
Local Storage
Support local storage module, directly recording to local USB flash disk without NVR.
Low-light
High SNR of CMOS sensor combined with 2D and 3D noise reduction algorithm, effectively reduce the noise, even under low illumination conditions, picture can still keep clean and clear.
Abundant & Perfect Interface
Support HDMI output, 3G-SDI interface, effective transmission distance up to 150 meters (under 1080p30). HDMI, SDI, Network can output at the same time.
20x Optical + 16x Digital Zoom
Use TAMRON high quality super telephoto lens, support 20x optical zoom, 16x digital
Remote Control
Using RS232/485 interface, all the parameters of the camera can be remote controlled by the high-speed communications.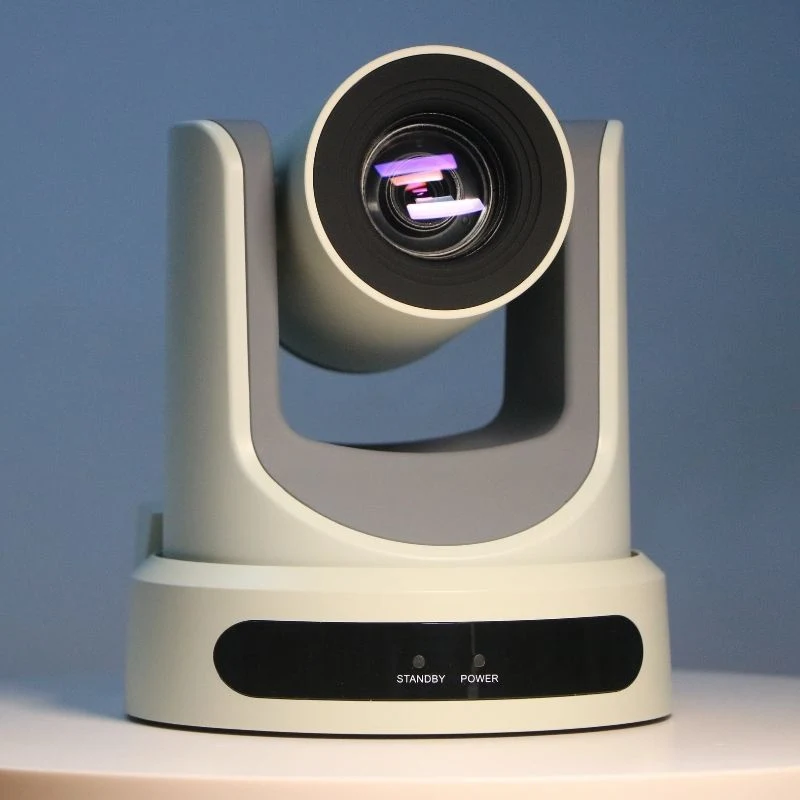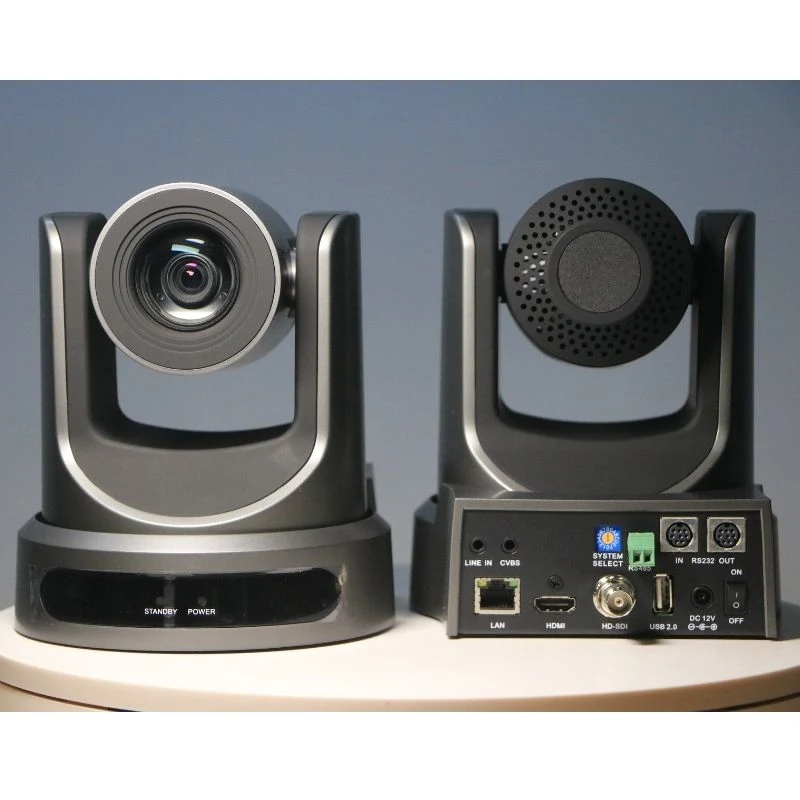 PTZ cameras are used to produce video content for a variety of applications. Here is a short list of examples:
Video Communications

(Meetings, Webinars, Telemedicine, Distance Learning)

Live Video Production

(Events, Conferences, Studios)

Live Streaming

(Church Services, Product Launches, Sporting Events)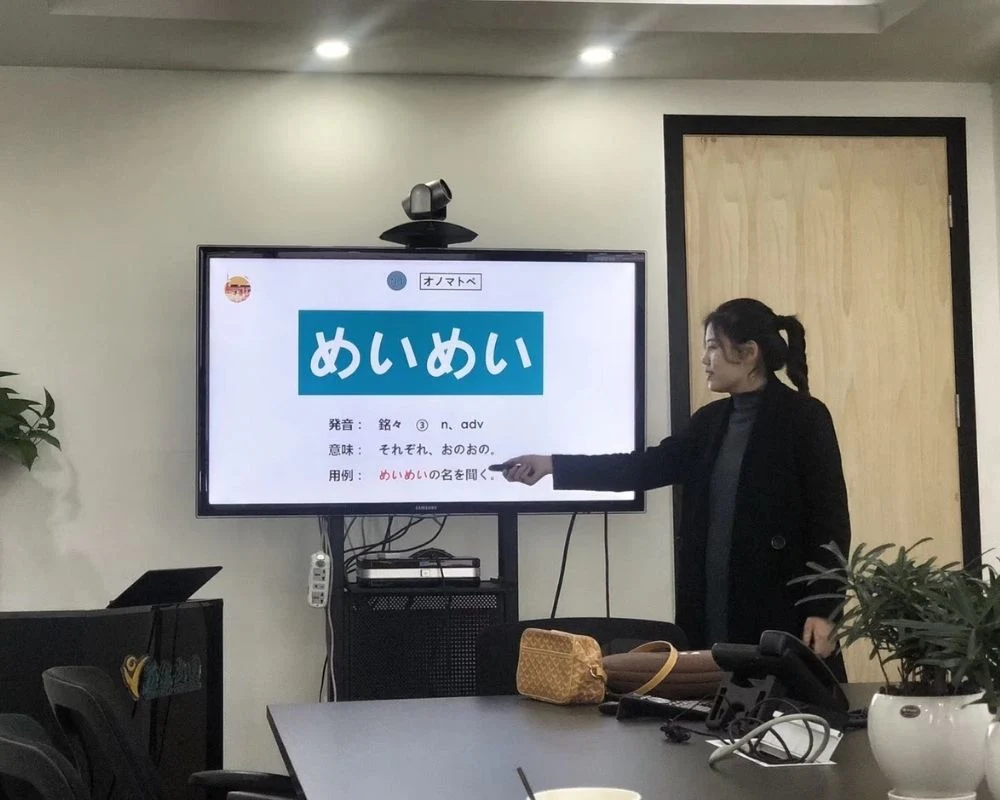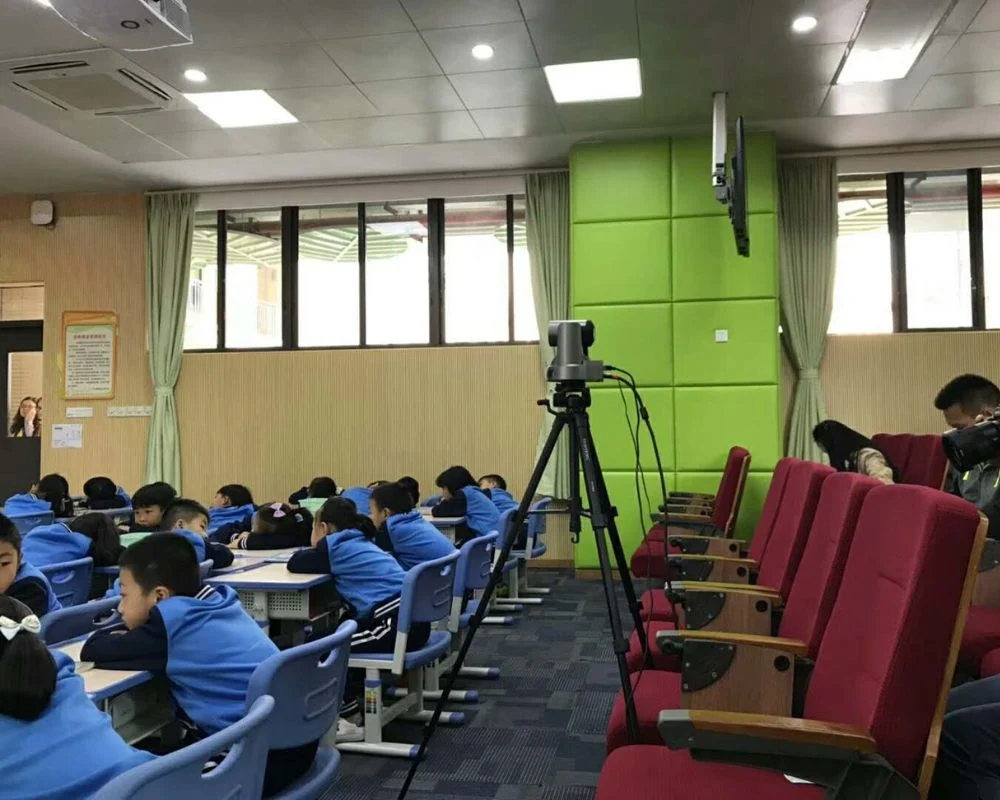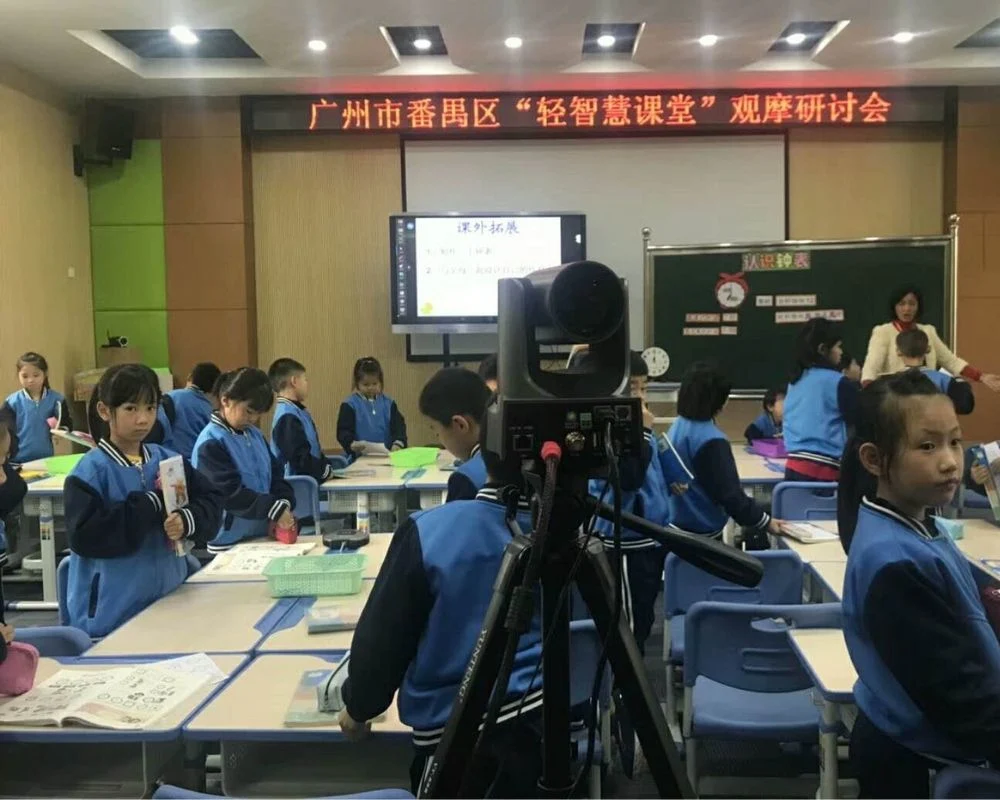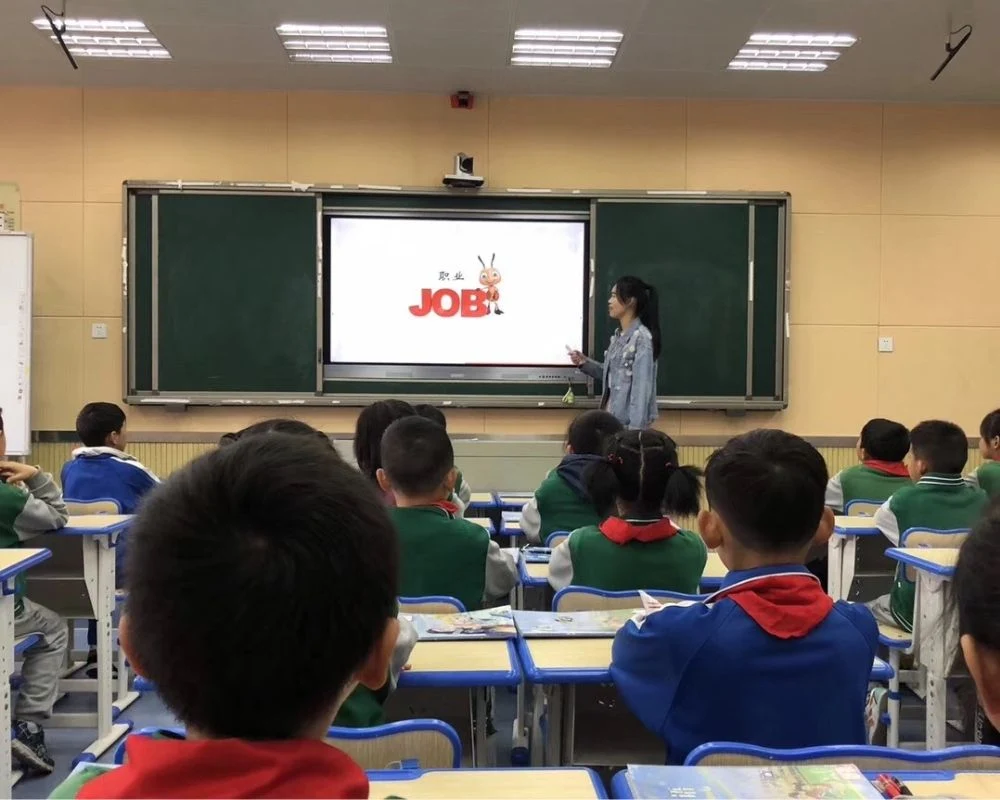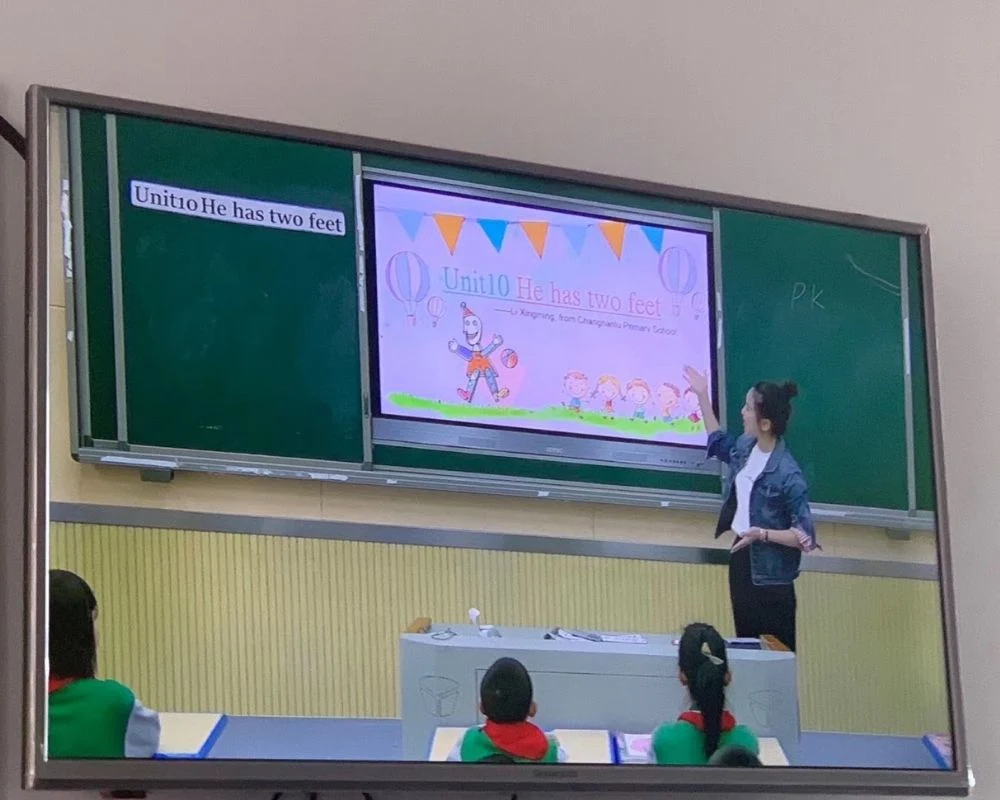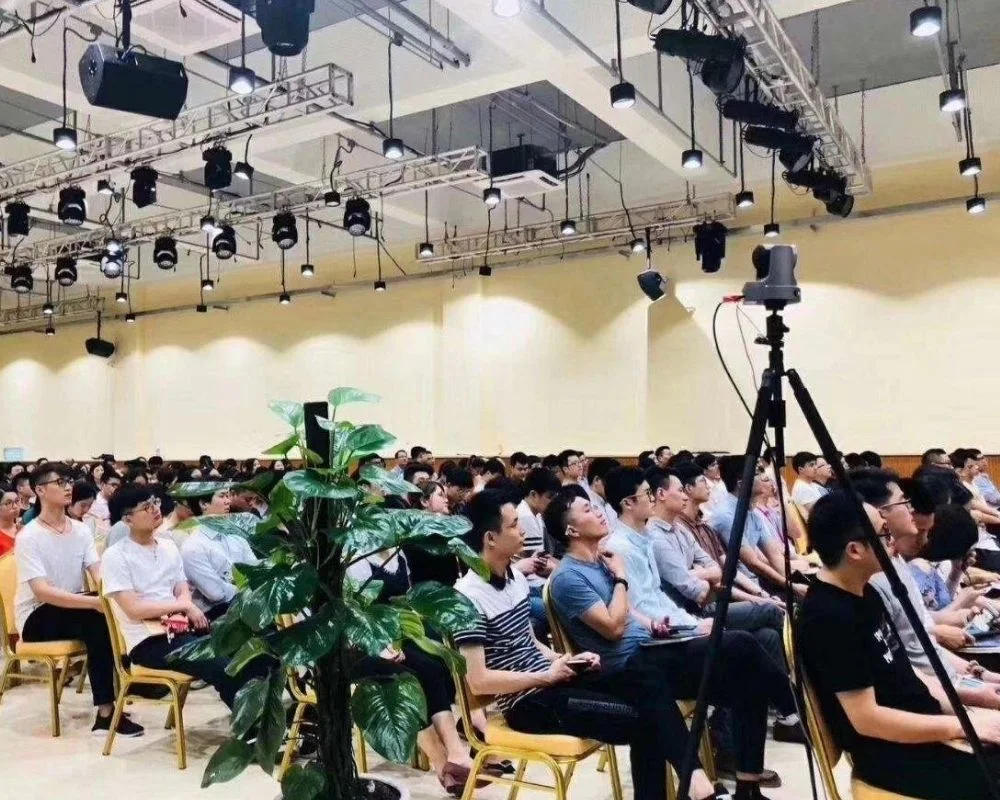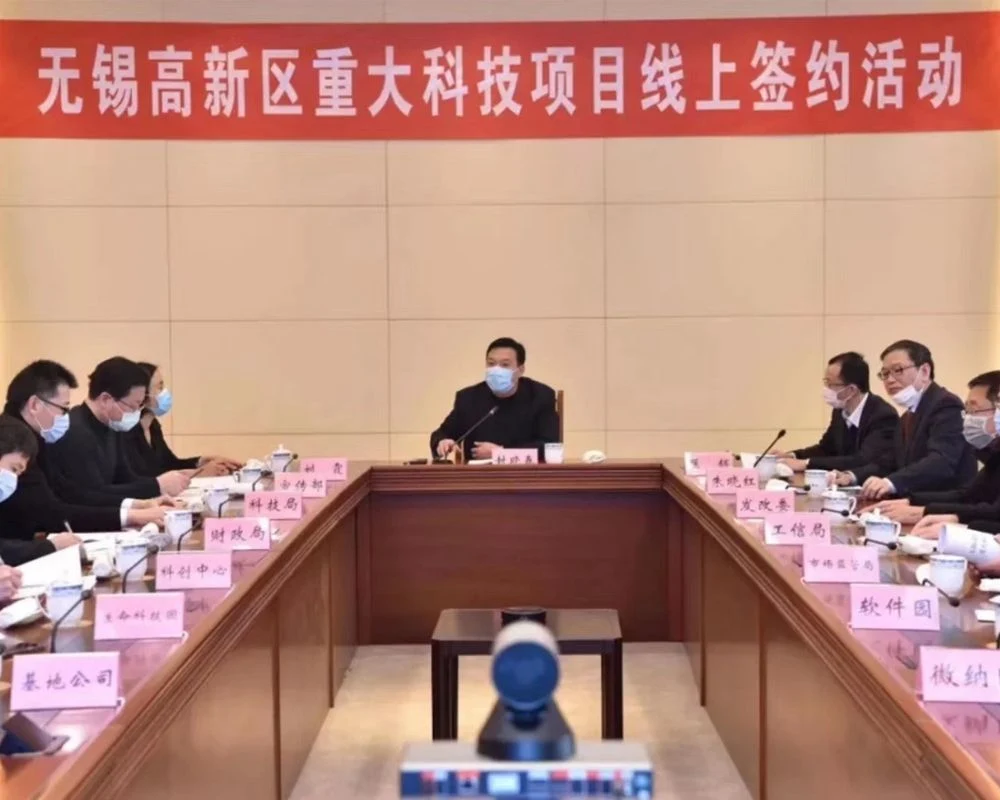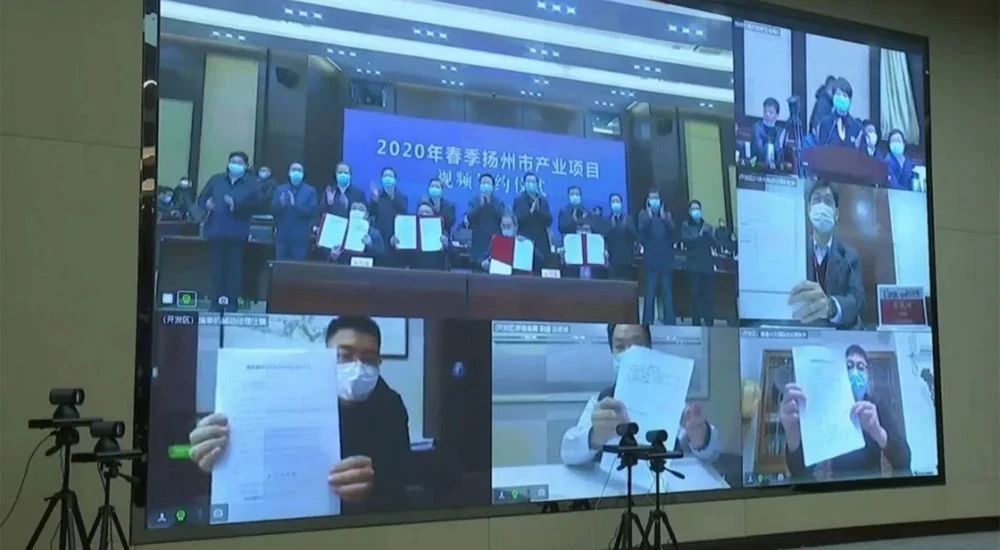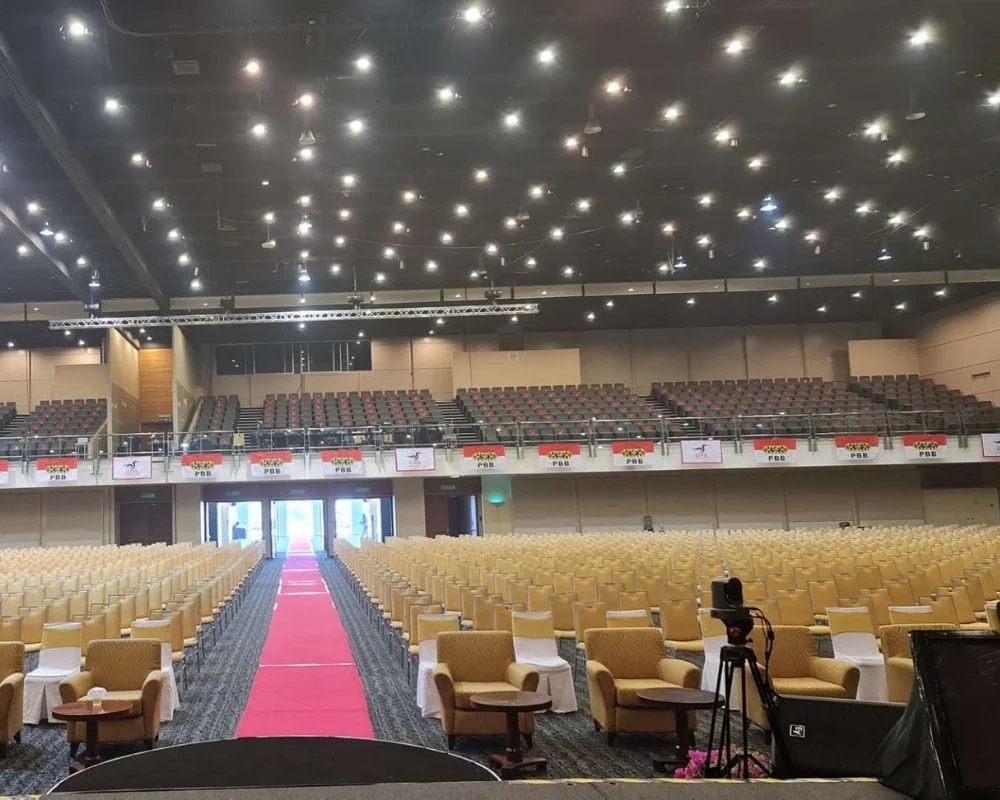 12x/20x/30x Video Conference Camera Specification
Video CMOS Sensor
1/2.7'', CMOS, Effective Pixel: 2.07M
Frame Rate
1080P60/59.94/50/30/29.97/25,1080I60/59.94/50,720P60/59.94/50/30/29.97/25, 480I60, 576I50
Lens Zoom
12x, f3.5mm ~ 42.3mm, F1.8 ~ F2.8
20x, f4.42mm ~ 88.5mm, F1.8 ~ F2.8
30x, f4.42mm ~ 132.6 mm, F1.8 ~ F2.8
Horizontal Field of View
72.5° ~ 6.9°
3.36°(T)-60.7°(W)
60.7° ~ 2.28°
Vertical Angle of View
44.8° ~ 3.9°
34.1° ~ 1.89°
34.1° ~ 1.28°
Min Lux
0.05 lux @ (F1.8, AGC ON)
Shutter Speed
1/30s to 1/10000s
White Balance
Auto, Indoor, Outdoor, One-Push, Manual
Backlight Compensation
Support
Digital Noise Reduction
2D&3D Digital Noise Reduction
Video S/N
≥55dB
Image Freeze
Support
Ceiling Installation
Supported
Vertical Flip & Mirror
Supported
Working environment
INDOOR
Mechanical
Pan Rotation Angle
±170°
Tilt Rotation Angle
-30°~ +90°
Pan Speed (per second)
1.7° ~ 100°/s
Tilt Speed (per second)
1.7° ~ 69.9°/s
Presets
255 Presets
Number of Preset
0.1°
PTZ Control Protocol
Sony VISCA and PELCO D/P
IP Features
Video Compression
H.265/H.264/MJEPG
H.265 Profiles
Main
H.264 Profiles
Base, Main, High
Web stream
Main stream, sub stream
Main Stream Resolution
1920x1080, 1280x720, 1024x576
Sub Stream Resolution
720x576, 720x480, 320x240
Bit Rate
128K, 256K, 384K, 512K, 768K, 1024K, 1536K, 2048K,3072K, 4096K, 5120K, 6144K, 8192K optional, customize
Bit Rate Type
Variable Rate, Fixed Rate
Audio Compression
AAC
Audio Bit Rate
96Kbps, 128Kbps, 256Kbps
Support protocols
TCP/IP, HTTP, RTSP, RTMP, DDMS, PPPoE, SMTP, UPnP, SNMP, Onvif, DHCP, Multicast, etc.
Video Stream
Main Stream, Sub Stream
Frame Rate
50Hz: 1fps ~ 50fps, 60Hz: 1fps ~ 60fps
Interface
HDMI Output
Version 1.3
SDI output
3G-SDI: BNC type, 800mVp-p, 75Ω, Along to SMPTE 424M
SD Output
CVBS: 3.5mm mini jack, 1Vp-p, 75Ω, only 480i or 576i, not simultaneous with other outputs
Network Interface
RJ45: 10M/100M Adaptive Ethernet Ports
Audio Interface
1-ch: 3.5mm Audio Interface, Line In, for IP embedding
USB
Type A female jack, for firmware update
RS232 In
8pin Min DIN, Max Distance: 30m, Protocol: VISCA/Pelco-D/Pelco-P
RS232 Out
8pin Min DIN, Max Distance: 30m, Protocol: VISCA network use only
RS485
2pin Phoenix Port, Max Distance: 1200m, Protocol: VISCA/Pelco-D/Pelco-P
Power Jack
JEITA type (DC IN 12V)
Communication Interface
1xRS232 In: 8pin Min DIN, Max Distance: 30m, Protocol: VISCA/Pelco-D/Pelco-P
1xRS232 Out: 8pin Min DIN, Max Distance: 30m, Protocol: VISCA network use only
1xRS485: 2pin Phoenix Port, Max Distance: 1200m, Protocol: VISCA/Pelco-D/Pelco-P
JEITA type (DC IN 12V)
General
Input Voltage
DC 12V
Current Consumption
1.0A (Max)
Power Consumption
12W (Max)
Operating Temperature
-10°C ~ 40°C (14°F ~ 104°F)
Storage Temperature
-40°C ~ 60°C (-40°F ~ 140°F)
Color
Dark Gray, White
Dimensions (W x H x D)
169mm x 142mm x 164mm
Weight
1.35 kg
Included
Remote Control/RS232 cable/Power
About AVLink Video Conference Solution:
Shenzhen AVLink technology co., ltd, based on Guangming, Shenzhen, China. Leader of Chinese Conference System.

Shenzhen AVLink is a professional AV integration and conference solution supplier, specialized in high-definition video PTZ camera and PTZ keyboard controller over 10 years. Our production series from indoor camera such as High-Definition video conferencing PTZ camera, MCU, All-in-one camera terminal, HDBaseT, tracking camera 4K camera to Outdoor camera. range from 5x, 10x, 20x, to 30x optical.

We offer interactive whiteboard from 32inch, 43inch, 49inch, 55inch, 65inch, 75inch, and 86inch, even up to 98inch and 100inch.

Which Certificate AVLink Has?

Each product meets CE Certificate: CE (EN62368-1:2014+A11:2017) (EN 55032:2015, EN 55035:2017, EN 61000-3-2:2019, EN61000-3-3:2013), and RoHs(2011/65/EU; 2015/863/EU), ROHS(IEC62321-1), IP65(EN60529)
Which Kind of Service You Will Get?
Provide free marketing material to distributor

Get the affordable price of hot item PTZoptics camera

Enjoy 7/24 after-sales service
Ask Us Anything(FAQ)
1.
Q: Are you Manufacturer or Trading company?
A: Manufacturer with more than 10 years experience.
2.
Q: What's your main products?
A: We have been focusing on the production of Video conference camera and interactive whiteboard for 10 years.
3.
Q: Can you do OEM / ODM for us?
A: Of cause. Let us know what you need, we'll do it for you.
4.
Q: Can we visit your factory?
A: Yes, warmly welcome to visit our factory anytime.
5.
Q: What is your delivery time?
A:
For samples, 1~3 days delivery for indoor dynamic screen, 15~20 dayS for outdoor digital signage
For bulk order, it depends on your quantity and requirements on OEM / ODM.
6. Can I be your distributor?
For distributor issue, please confirm with our director. Send inquiry now!