10km dual view thermal imaging CCTV camera with HD IP module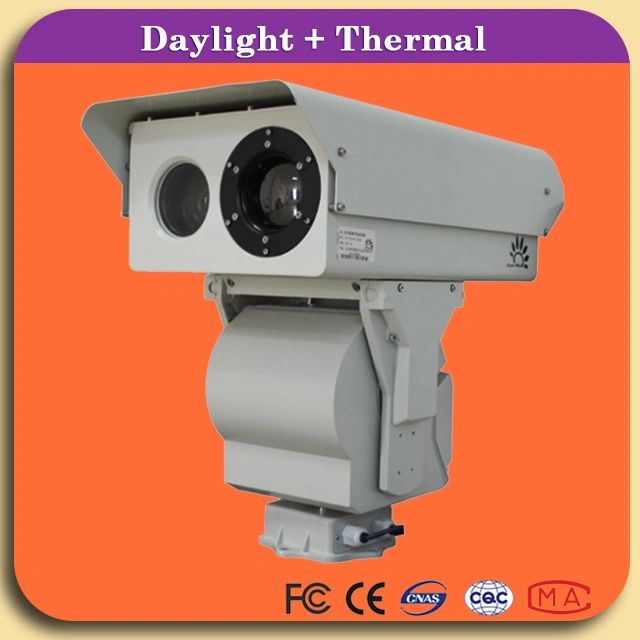 1, Introduction
As a series of camera specially designed for special purposes, TVC Series Long Range Bi-spectrum Thermal Camera adopts 440,00 or 2,000,000 visible camera and 336*256/640*512 uncooled thermal camera with large caliber. In combination with 360 degree PT, the camera is capable of conducting 24 hours real-time monitoring within 2km-10km.
With built-in technical grade control electronic system, the camera's functions like zooming, focusing and video switch can be easily completed. The camera is IP66 rates, which ensures camera´s normal operation under tough weather conditions.
2, Application
Oilfield, river and lake, expressway, railway, coast, harbor, airport, forest fire prevention, safe city.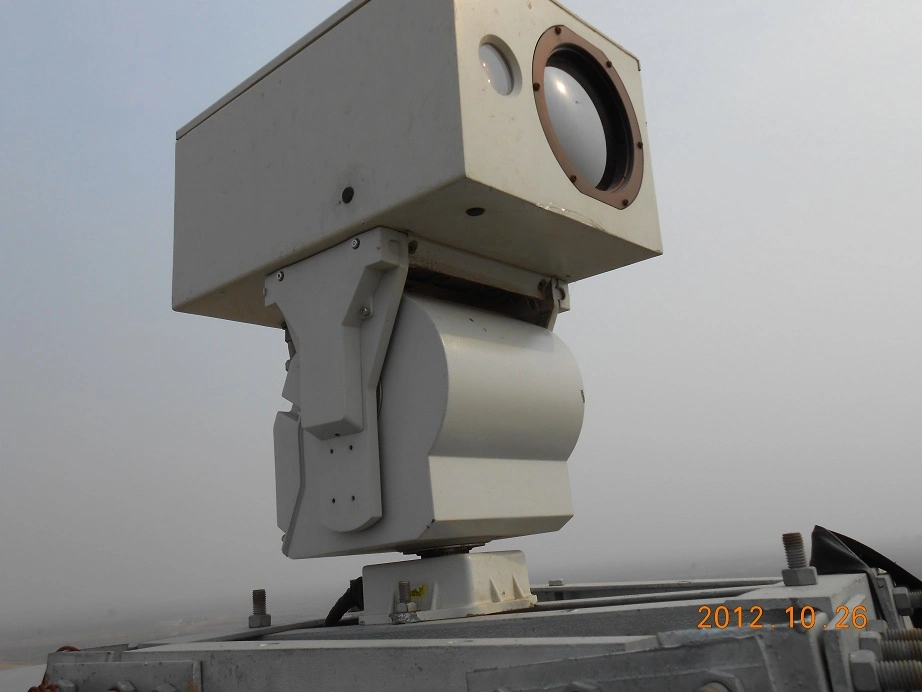 Model

TVC4412-930P

Detection

Vehicle: 10000m

Human: 2800m

Identification

Vehicle:4000m

Human: 1000m

Thermal sensor

VOx uncooled detector, 324*256(640*512 optional); 7.5um-14um spectral response, 50mk NETD, 2X digital zoom; Image processing; AGC; 10 pseudo color; SDE image enhancement;

Thermal lens

20mm

~

120mm

3CAM precision mechanizing(auto focus optional)

FOV

11.8

°×

8°- 2.8

°×

2°

Visible camera

1/2.8'' Sony CMOS, 2.1 mega pixels, 1920*1080, auto B/W to color at 0.001lux; ICR optical filter; H.264

Visible Lens

4.3mm

~

129mm, mega pixels, auto focus

Housing

Aluminum alloy housing, double window, water-tight, IP66 rated

Load duty

30kg

PT

Pan: 360°continuous; tilt:+40°

~

-75°

Rotation speed

Pan:0.01

~

60°/S; tilt: 0.01

~

30°/S

Extended function

Real time display of orientation and angle; zero correction; angle back sending; presets, patrol and scanning

Video

H.264, 2 video output

Interface

IP box, 1*RJ45 for all video outputs and control

1*AC24V power

Protocol

Pelco-D/P; 2400/4800/9600/19200(selectable baud rates)

Anti-lighting

4000V(power supply); 2000V(communication)

Power supply

AC24V±10%

,

50Hz

,

5A

Ingress Protection

IP66

Working temp.

-25

ºC

~

+55

ºC

(-40

ºC

optional)

Weight

≤50kg(PT included)

Dimension

570mm×340mm×580mm(L×W×H)