5KM PTZ Thermal Imaging Thermal Camera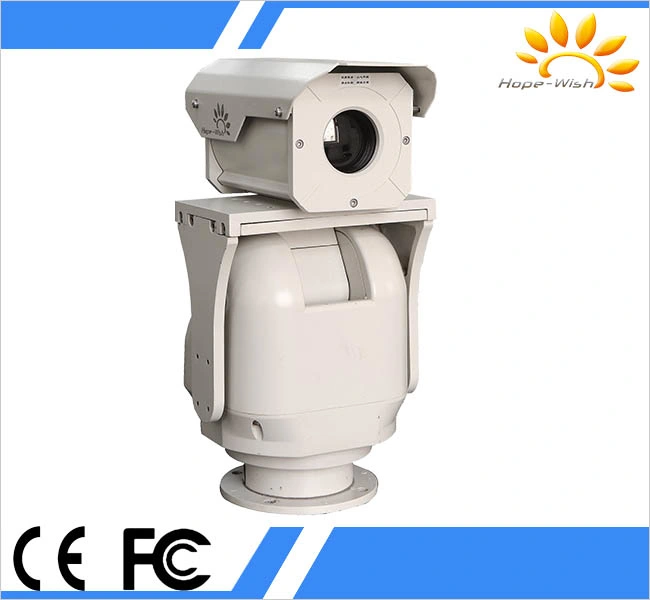 TC41 series middle-distance thermal camera is developed on the basis of the latest 5th uncooled infrared technology and infrared optical technology.



Feature:



1.NETD 50mk enhance the imaging details even in foggy/rainy/snowy weather;

2.Unique AS optical zooming lens and high-precision optomechanical design ensure image quality;

3.5th generation small size sensor significantly reduces the camera volume and weight;

4.Non-uniform image correction technology ,stable operational temperature without TEC,good image uniformity and dynamic range;

5.SDE digital image processing,no imag noise,10 pseudo color images and B/W,B/W conversion;

6.One integral aluminum alloy housing,IP66 ingress protection,waterproof,dustproof.



Application:



vehicle-mounted monitoring,railway&expressway security,seaport security,river monitoring and city security.
Model
TC4102(PT)- S
TC4105(PT)- S

Detection distance*

Vehicle: 1700m
Human: 720m
Vehicle: 4200m
Human: 1640m

Identification distance*

Vehicle: 420m
Human: 180m
Vehicle: 1200m
Human: 470m

Sensor

5th generation UFPA sensor

Resolution

336×256 pixel, 9HZ

Spectral range

7.5~14μm

NETD

50mK

Focal length

20mmF1.0

50mmF1.0

Field of view(horizontal)

15.5°X 11.6°

6.5°X 4.8°

Image processing

1. Stable operation temperature without TEC, starting time less than 4 seconds
2,SDE digital image processing
3,10 pseudo color and B/W, B/W conversion
4,AGC
5,2X digital amplification

PTZ(Option)

1. Duty: 10kg
2. Rotation: pan: 0~355°, tilt: -60~+10°
3. Rotation speed: Pan: 7°/S, tilt: 3.4°/S
4. 32 presets
(optional variable speed PTZ)

Interface

1. RS-485(PELCO D protocol, Baud rate 2400bps),RS-232(optional)
2. Remote OSD setting
3. PAL/NTSC video output
4. AC24V/DC12V
5. Waterproof aviation connector

Environment parameters

1. One integral aluminum alloy housing
2. Operational temperature: -35°~55°(-45° optional )
3. Power consumption: common 8W, peak 36W(PTZ excluded)